Alpha is a series of interactive sessions where people can explore life, faith and meaning in a safe and honest space, online or in person.
---
---
---
Alpha is a space for anyone to explore questions of life and the Christian faith. It is a place to ask questions, and share their point of view in a safe and honest environment. Alpha is free and everyone is welcome.
What to expect?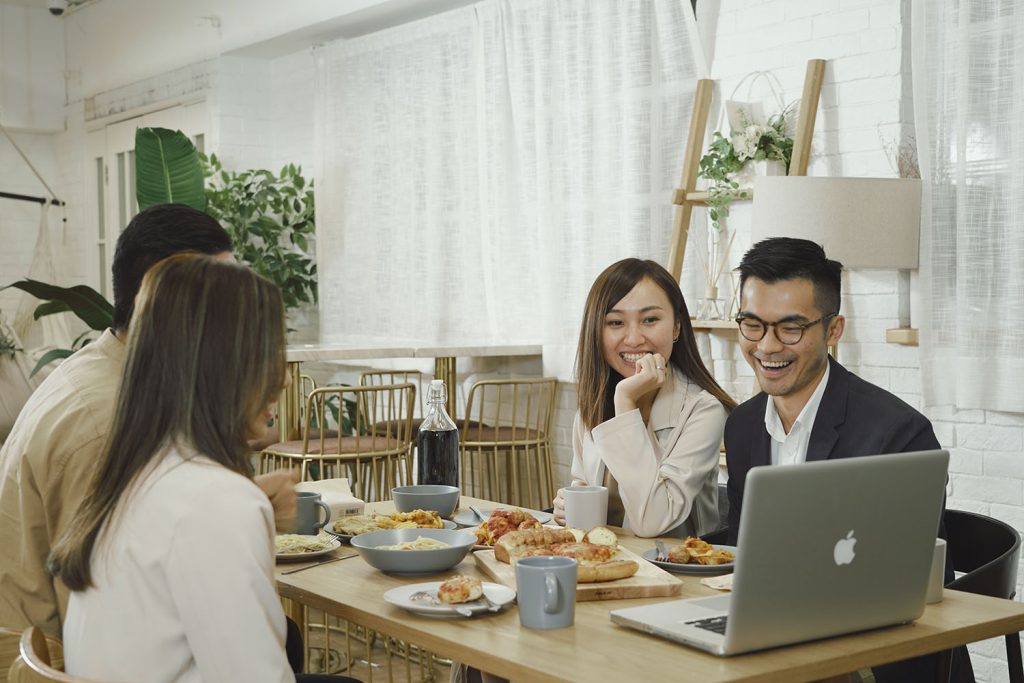 Whether in person over a hearty meal or virtually with a cup of coffee in hand, every Alpha session starts with a time to connect with one another, relax and build friendships.
Having food and fun together every week creates a space and culture for people to connect and share life on a deeper level.
The Alpha talks are designed to engage people from all walks of life and inspire conversation.
Explore the big questions of life, unpack the basics of the Christian faith, and address questions like "Who is Jesus?", "Why and how do I pray?" and "How does God guide us?"
One of the most important parts of Alpha: the chance to share your opinion, and discuss in a small group. There is no obligation to say anything and there is nothing you cannot say.
It is an opportunity to hear from others and contribute your own perspective in an honest, friendly and open environment.
Find an Alpha near you
Alpha is running across the globe. Search below for an Alpha being hosted near you. There is no cost and no pressure. Alpha is typically 9-12 weeks long.
Thurs evenings

6:30pm - 9:30pm

Workplace Alpha (Generation Z),

2/F, Perfect Commercial Building, 20 Austin Avenue, Jordan

Thurs evenings

7:15pm - 9:15pm

Workplace Alpha (IFC Alpha),

39/F, IFC One

English


Discussion groups also available in Cantonese and Mandarin

11 September - 13 November

Mon evenings

7:00pm - 9:15pm

English


Discussion groups also available in Cantonese

19 September - 28 November

Tue evenings

7:30pm - 9:00pm

Methodist International Church, Wan Chai

27 September - 29 November

Wed evenings

7:15pm - 9:15pm

28 September - 30 November

Thurs afternoons

12:30pm -1:45pm

Wed evenings

7:30pm - 9:30pm

The Vine Church,

Wan Chai

English*

Cantonese

Mandarin


English online group is also available

Hong Kong Sheng Kung Hui St. Andrew's Church (Chinese Speaking)
---
We are here to help!
If you are unable to find an Alpha near you, reach out to us and we will try our best to help you find one.